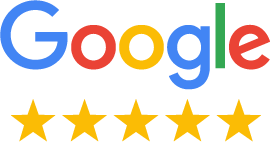 "BlueWinston stands for excellent Google Ads campaigns and satisfied customers. Next to strong online ads and measurable campaign performance SMBs benefit from professional maintenance of their campaigns. Based on their digital online ads focused approach we recommend BlueWinston as full service provider for SMBs."
Ben Fawecett, Head of Channel Partnerships, Central Europe, Google Germany GmbH
My experience with BlueWinston is personally positive. The interface is user-friendly and intuitive.
For a long time, no tool has made the work as easy for me as Blue Winston.
Thanks to BlueWinston, we can quickly create campaigns for a huge amount of products.
I appreciate the unique and fast way of creating keywords and unique ads.
New features are being regularly implemented, the support is also excellent.
Thanks to automation, BlueWinston saves a lot of time by managing campaigns in an extensive assortment of e-shops.
Easy and clear campaign setup. Targeting on specific products or series, very good results after optimization.
The provided trial period is also a very good idea, thanks to which we can verify the effectiveness of the tool.
BlueWinston helps us to reduce time spent on Google Search campaings and increase efficiency.
We always consider including BlueWinston PPC tool in every strategic marketing proposal for our clients.
Capture more search queries than competitors. Product name can fit into two line of title.
Great ability to increase revenue. I highly recommend to use BlueWinston for all performance marketers.
Blue Winston is my number one choice on the market of optimization tools for Adwords.
Tool to build thousands of ad groups and designed to deal with duplicated keywords effectively,
I found it A-W-E-S-O-M-E! That's a very complex, incredibly smart tool.
BlueWinston is an ultimate tool to get the best conversion results from Google Search product ads.
Saves valuable time spent on setting up the PPC campaign by 30%
Perfect tool for product campaign automation run by a team with very helpful and forthcoming attitude.
Keywords are automatically generated from the product FEED, which made our work faster and easier.
We can display product name, price, package in Ads and direct the user to specific product subpage
Good support and hints, product campaigns, clear and user-friendly interface.
Top-class tool for every PPC specialist, constantly being developed. Available for small and large companies.
Comprehensive application with high-quality individual support that can actually increase profits by tens of percent.
The BlueWinston is a very good tool for e-shops with many products, where customers look for specific products.
The interface is very intuitive and the creation of a new campaign takes only few minutes.
BlueWinston has made the campaign administration easier, reduced the cost per conversion and increased the overall campaign efficiency.
We strongly recommend the competitive advantages offered by BlueWinston
Amazing user-friendly tool that saves time and also increases the efficiency of campaigns.
We see great potential in the tool, automated actions bring good effect.
A simple and intuitive tool that significantly saves time and simplifies the way of creating and optimizing Google Ads campaigns, even for the most demanding ecommerce projects.
Pleasant surprise! Easy to use, reliable and with good support.
It makes administration PPC campaigns easier and faster.
Best app for product campaigns in Google Ads.
Simple, time saver, unique in the way the tool creates keywords compared to other tools, good price.
Blue Winston is the best addition I've come across since Google decided to relaunch Shopping campaigns.
This tool is a little miracle for marketers who work with bigger e-shops and hundreds of products. 
I found BlueWinston to be exactly what I needed.
For e-shops with thousands of items, BlueWinston is definitely the right choice.
BlueWinston is a great helper for advanced campaign automation.
The tool is useful for efficient product segmentation for Google Shopping campaigns.
I learned about you from ads on ElectroWorld, I noticed well-crafted ads with changing labels with price, brand and product name.
It\'s a great tool that saves me tens of hours of time and I use it with almost every major e-shop.
Bluewinston is a great tool for automated ads. As long as you have a proper feed, setup Bluewinston helps you create ads to reach a wide range of search queries.
Time is money and thanks to Bluewinston we at Bluebird Media are saving both money and time when setting up campaigns for our clients.
With the BlueWinston tool We can quite quickly build massive campaigns with thousands of keywords.
Intuitive and user-friendly tool that saves time.
This is an effective tool that I recommend to all specialists who do not want to prepare campaigns only manually.
BlueWinston is simple, intuitive, and saves a lot of time.
Blue Winston and Luigi's Box integration significantly streamlines the efficiency of Google Ads and Microsoft Ads campaigns.
I definitely recommend the tool, we have noticed a significant improvement of results.
Superb campaign management and a reliable, responsible and diligent contact person.
Useful and effective tool for eshop with large portfolio.
It does not only make our work easier, but it also supports the sales.
Suitable for an e-shop with lots of products. Since we have started using the BW, our profits in the Google Ads have increased.
Top-level tool for automatized generation of product ads. I strongly recommend BlueWinston to each marketer.
Thanks to BlueWinston we are are having in full control over the ads´ management for all products at minimal expenses.
Amazing tool for our online segment!
BlueWinston adaptation to our requirements is unique in the world.
Really good boost for sales with fair price.
A team of people who know what they are doing.
Easy, fast, great campaign management, automated description for your all product for your Google campaign.
I appreciate great pro-active ongoing support from the executive.
We are thankful that BlueWinston helped us raise positive return on investment from advertising.
I believe that this is exactly the future of campaign management. BlueWinston to me works well and I can only recommend them.
Thanks to the use of BlueWinston tools we managed to increase sales by over 40% in one year.
I have a very good feeling that Blue Winston is amazing as the support you have given is work class!
Looks like you\'re in the right place and you\'re a dedicated team.
I've been working with AdWords for more than 10 years and have been very happy with BlueWinston.
BlueWinston tool saves a lot of time in creating products ads and brings possibility to make all the process automated.
As part of our expansion, we now use Bluewinston in three countries (SK, CZ, PL).
Book a quick 20 minute call