Google Smart Shopping Ads: Smart Product Listing Ads
Let us introduce you Google Smart Shopping ads, a service that helps you increase your conversion rates by 37 % and reach customers across multiple Google networks.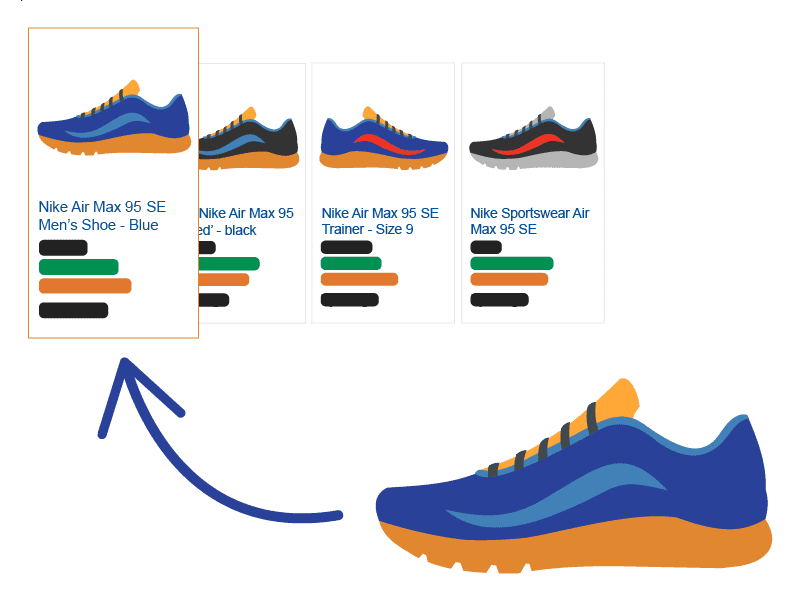 Key Benefits of Smart Shopping Ads on Google
If you are an e-shop owner, you can use Google Shopping to advertise your products and acquire many new customers. Smart Shopping now accounts for 40 to 60 % of all Google ads purchases.
✓ Up to 40% higher conversion rate
✓ Dynamic product remarketing
✓ Target all Google networks
✓ Easy to set up
We bring you the opportunity to get up to -20% off of clicks on Google Shopping Ads
With our additional service CSS Shopping in EU, you can fully automate your product ads while reducing the cost of advertising on Google Shopping Ads.
Reach customers across the entire Google Network: Search, Display, YouTube, and Gmail
Google Smart Shopping presents the highest level of automation and machine learning directly from Google. Their bulletproof advantage is the ability to immediately reach the potential e-shop customers on four Google networks. Product ads display in: Google Search, Google Display on various portal sites, Gmail, and YouTube. With Smart Shopping Ads, you can target new customers but also use dynamic remarketing to reach out to customers who have already seen or purchased your products for an even higher conversion rate, or more purchases from your online store.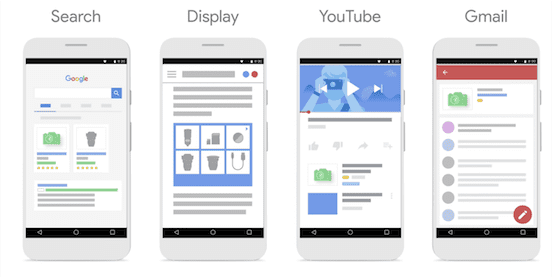 Google Smart Shopping Ads via Blue Winston
Automate Smart Product Listing Ads in Google Shopping for up to 30-days free trial.
Why to use Blue Winston to create Smart Ads for Google Shopping?
While Google helps you acquire new customers, we at Blue Winston help you to increase the efficiency and performance of Smart Shopping campaigns.
Communicate directly and edit the common XML feed tags needed for Google Merchant
Blue Winston allows you to add all the necessary product information that your regular XML product feed does not contain. At the same time, you do not have to access the Google Merchant account at all, as the product information is sent on a regular basis via the API.
✓ Add product information
✓ Mapping to Google Category taxonomies
✓ Custom parameters (labels) for better filtering
✓ Extremely fast update via Google Content API
Performance tracking, target ROAS calculation, and switch to Smart Bidding
Google Smart Shopping Ads are very efficient and thanks to Blue Winston even easier. The tool allows you to calculate your target ROAS and, thanks to scripts, your campaigns can automatically switch to Smart Bidding mode "Target ROAS" to reach the highest profits at the lowest advertising costs.
✓ Calculate your Target ROAS
✓ Switch automatically to Smart Bidding
Advanced Product Filtering for Google Smart Shopping Ads
Unlike the Google interface itself, Blue Winston allows you to filter products not only by brand (manufacturer) or category, but also by other parameters and information about your products.
✓ Filter by any value
✓ Filter by words or phrases in product names
✓ Filter by product margins
Save money, advertise products with margin
Only with Blue Winston you can create campaigns in Google Smart Shopping for products that have a really interesting margin. This will ensure sustainability and a high return on investment.
✓ Price range filter

✓ Margin filter
Combine Google Smart Shopping Ads with Product Text Ads to increase your conversion rate by 90%
Our study in cooperation with Google has shown that clients who advertise their products using both ad formats at the same time have up to 90% higher conversion rates than those who use only one of the formats in Google Search. Learn more about why to combine Product Text Ads and Google Shopping Ads and check out our case studies.
No need to learn anything. Just reach out to us and we will create your Smart Shopping ads for free!
Try the creation of campaigns with 30-day free trial.
Book a quick 20 minute call