Feed-driven Product Search & Shopping ads Automation Tool.
you will be redirected to simple registration page
"According to Google study, customers who see both Product text ads and Shopping ads (PLAs) at the same time are 90% more prone to do purchase on the retailer's website!"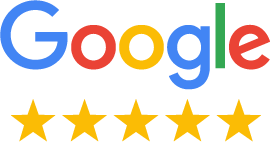 "BlueWinston stands for excellent Google Ads campaigns and satisfied customers. Next to strong online ads and measurable campaign performance SMBs benefit from professional maintenance of their campaigns. Based on their digital online ads focused approach we recommend BlueWinston as full service provider for SMBs."
Ben Fawecett, Head of Channel Partnerships, Central Europe, Google Germany GmbH
you will be redirected to simple registration page
E-commerce merchants & Agencies 💙 BlueWinston
78% of users were satisfied with campaign results and continued using BlueWinston after free trial expiration.
We are thankful that BlueWinston helped us raise positive return on investment from advertising.
Róbert Hulman
BlueWinston has made the campaign administration easier, reduced the cost per conversion and increased the overall campaign efficiency.
Jozef Šimon
Really good boost for sales with fair price.
Milos Uhrik
We can display product name, price, package in Ads and direct the user to specific product subpage
Daniel Birás
countries
see list Afghanistan, Albania, Algeria, Argentina, Australia, Austria, Azerbaijan, Bahrain, Bangladesh, Belarus, Belgium, Benin, Bolivia, Bosnia & Herzegovina, Brazil, Bulgaria, Cambodia, Cameroon, Canada, Chile, China, Colombia, Croatia, Cyprus, Czechia, Côte d'Ivoire, Denmark, Ecuador, Egypt, Estonia, Ethiopia, Finland, France, Georgia, Germany, Ghana, Greece, Hungary, India, Indonesia, Iraq, Ireland, Israel, Italy, Japan, Jordan, Kenya, Kuwait, Latvia, Lithuania, Malaysia, Mexico, Morocco, Netherlands, New Zealand, Nigeria, Norway, Pakistan, Paraguay, Peru, Philippines, Poland, Portugal, Romania, Russia, Senegal, Serbia, Singapore, Slovakia, Slovenia, Somalia, South Africa, South Korea, Spain, Sweden, Switzerland, Thailand, Tunisia, Turkey, Ukraine, United Arab Emirates, United Kingdom, United States, Vietnam
new registrations last month
More than 150 million BlueWinston ads
are shown daily all around the world
See how our clients benefit from BlueWinstons features
10%
CTR
98%
products covered
12,99€
Avg. Cost / Conv.
1
Avg. position
Pricing
* Pricing is based on  total number of products which are inside of XML feed(s) which are used for campaign creation process of your text ads.
Let us calculate the best price for you
Package
x extra 1000 products*
Total:
Quarterly
€/mo.
€/mo.
€/q. ( €/mo.)
save %
with quarterly payment
Monthly
€/mo.
€/mo.
€/mo.
Your optimal price for products will be € quarterly.
Let's try it for free for 30 days first.
you will be redirected to simple registration page
S
up to 1 000 products*
5€ extra 1 000 products*
M
up to 5 000 products*
4€ extra 1 000 products*
L
up to 25 000 products*
2€ extra 1 000 products*
XL
up to 50 000 products*
1€ extra 1 000 products*
S
up to 1 000 products*
7.5€ extra 1 000 products*
M
up to 5 000 products*
6€ extra 1 000 products*
L
up to 25 000 products*
4€ extra 1 000 products*
XL
up to 50 000 products*
2€ extra 1 000 products*
Let us create pilot campaigns for you
.
Now totaly for free!
you will be redirected to simple registration page
FAQs
What campaign types can I create with Blue Winston?
1.) Product Campaign ► the users get to the exact searched product in the e-shop – keywords and text ads to Google Search consist of product names and parameters. 
2.) Product-Group campaign ► if the users does not know the full product name, but only a part of it – they get straight to the search results where they can choose the appropriate model or type of product. 
3.) Product DSA (Dynamic Search Ad) ► campaign for products with low-search volume, those containing long keywords, products from the fashion segment, or unknown to the user by their name. 
4.) Smart Shopping Campaign ► a unique type of Shopping Ads on Google Search. Not only do you target specific products and display them with a price tag and product image, but they also have the benefit of being distributed across all Google networks. Blue Winston, as one of the few in the world, offers the possibility of advanced product filtering not only by product category, brand or other parameters but also by price ranges or the resulting margin, so that you only advertise such products that earn you money. 
5.) Campaign for products that are searched for in your online store ► ads based on a tracking system of real users searches for products and purchases in your online store.
Still need more information? Let us know via
online chat, email or telephone.
We are ready 24/7.
Integrations
BlueWinston is usable with every type of e-shop. Moreover, you can use our tool among CMS that are stated under. You can use BlueWinston directly in Shopify or Magento thanks to its integration with generating XML feeds as well. This makes it a useful addition to what BlueWinston already offers. Choose your plugin and read more:
We bring you the opportunity to get up to -20% off of clicks on Google Shopping Ads
With our additional service CSS Shopping in EU, you can fully automate your product ads while reducing the cost of advertising on Google Shopping Ads.
---
Are you looking for tips about how to create specific PPC campaigns for the client? 🤔 Mevia agency and their client Pneumatiky-brno will show you how to do it. #mevia #pneumatikybrno #PPC #specificcampaigns
Our team is constantly improving our tool so that you can get better results from your campaigns. 💙 In May 2021 we added Ad customizers and Search term report for campaigns or ad groups. Try BlueWinston and get rid of out-of-date ads and keywords for good. ➡️ https://www.bluewinston.com/take-advantage-of-the-new-ad-customizer-feature-and-search-term-report/
New Case study 🇸🇰 🇲🇨 If you also want to reach 8,40% CTR, you should definitely check out our blog. Agency Devagroup and client C.H.Beck joined forces and together with BlueWinston achieved amazing results.
Do you have less and less time? Are you considering automating your marketing? 🧠
Is your goal to spice up your business by adding a very useful plugin? ✅ #shopify Check our tips and tricks ->
🌍 Do you need to create product campaigns for a specific location? Not a problem for us in BlueWinston! 💙 Read a new case study with our client - the Mevia agency. https://www.bluewinston.com/pneumatiky-brno-cz-how-to-create-product-campaigns-for-a-specific-location/
Show all posts on Facebook