In the recent update, we added a few new things and changes. In this article, we will summarize all about the new updates.
1. In the list of merchant accounts/feeds we added information about "Pending".
2. We added the list of errors. These errors can appear while creating a product list from the XML file. You can see the number of issues.
3. After clicking on the "Issues" you will see the search field and export button.
4. We added new "Preview" in the creation of Merchant Feeds. You need to fill all the tabs if you want to use this function. Also, you can download specific products filtered by a specific issue.
5. Now you can see a quick preview of merchant products (first 200).
6. Now you can see the diagnostic data similar that are showed in your Merchant Account. You can see this in the admin list of Merchant Accounts.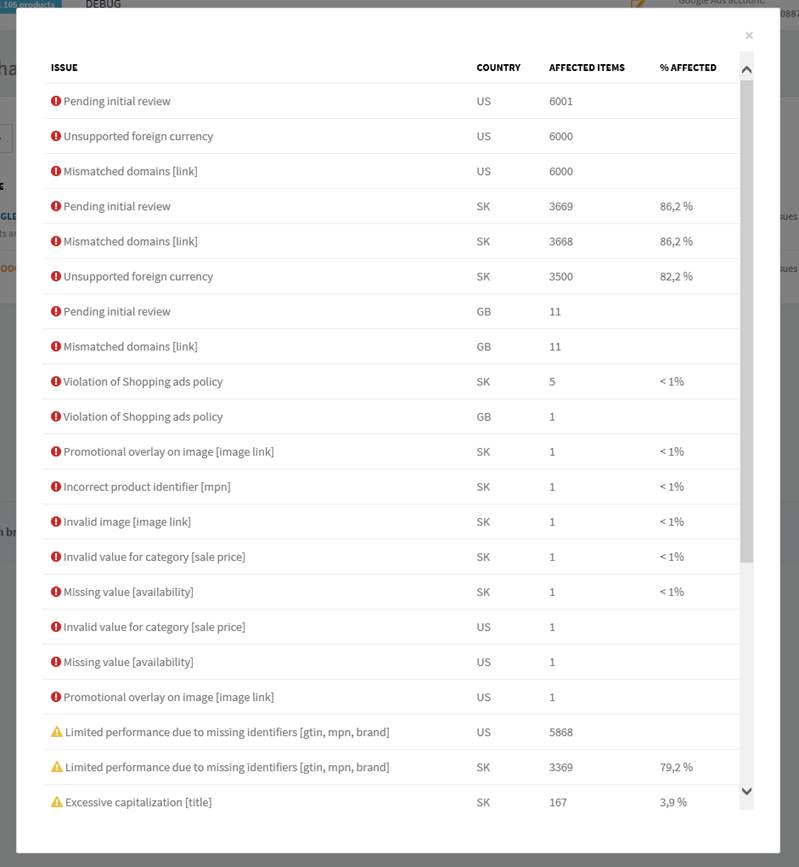 7. All "Preview" for campaigns and merchant feeds are now more visible thanks to the big dialog.