As part of the new update of the BlueWinston tool, we bring you several new features that will simplify your operation and functionality of BlueWinston:
1. Added scripts for Smart Shopping campaign
Until now, scripts have only been enabled for text campaigns, but with the new update, you'll be able to use the following scripts in Smart Shopping campaigns to improve your campaign performance:
setting a maximum cost per acquisition (maxCPA)

automatically increasing your campaign budget

automatically excluding products
2. Advanced Dashboard
The dashboard where we can view and evaluate the performance of campaigns has been moved above the list of campaigns. Also 4 new statistics were added, such as Cost, Conversion Rate, Cost / Conversion Rate, and% Roas. The dashboard can be filtered by time, as it was in the previous version.
3. Reports in campaign list
The user can view the reports directly in the list of campaigns, while new reports of products (ad groups) and keywords include:
directly in the report there is also the option to turn on / off the campaign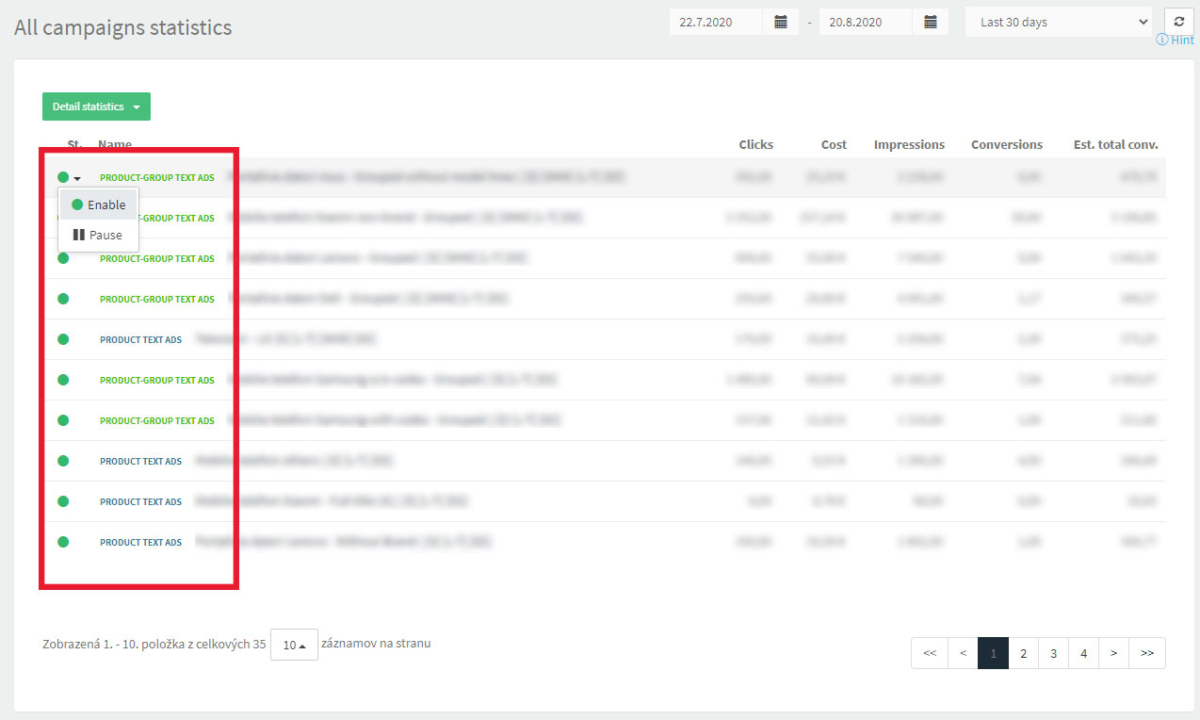 filtering according to various criteria
mass switching on / off of products (ad groups)
4. Possibility to copy Ad Patterns
To simplify the creation of advertising texts, it is possible to copy Ad Patterns from another campaign.
5. Number of eligible products in the Smart Shopping campaign
Currently, the user can check in the Smart Shopping campaign (in quick preview) how many products are eligible. Until now, all products from the Merchant Center have been uploaded to the campaign, but from now the campaign can be created only from eligible products (products approved by the Merchant Center).