We can find emojis almost everywhere. Now even in the URL of some ads.
In the last BlueWinston update, we added a new UI for emojis so you can add them to your ad URL address (Path 1 and Path2). In this article, we will look into it and we will show you how to add them.
Why use emojis in your URL?
Many of us are thinking of how to improve our ads. We need to make them more visible so people can easily notice them. In the past months, we noticed that many merchants started using emojis in their URL so their ad is looking a bit different than the ad of their rival. It can be a small step, but this step can decide which shop will potential customers choose. And you may get even better CTR of your Ads.
If you want to know more about it, read our article about Emojis in your ad's display URL.
How to add Emojis to your URL in BlueWinston
Now we will show you how easily you can add emojis to your ad URL so your ads will look better. If you have already some campaigns that are active and you want to edit URL for Emojis, just select your campaign, click on edit and skip to "Ads creation" tab.
If you would like to create brand new product campaigns with emojis in URL, here is simple step by step guide:
1. Log in to your BlueWinston account.
2. In your account, click on Campaigns -> Campaigns list and for example, create new Product Text ads.
3. Create a new campaign or create a new campaign and copy settings from existing campaign. It's up to you.
4. Fill in all required information. As we said before if you are editing your active campaign you can jump straight to the "Ads creation".
5. Fill in all required tags and continue.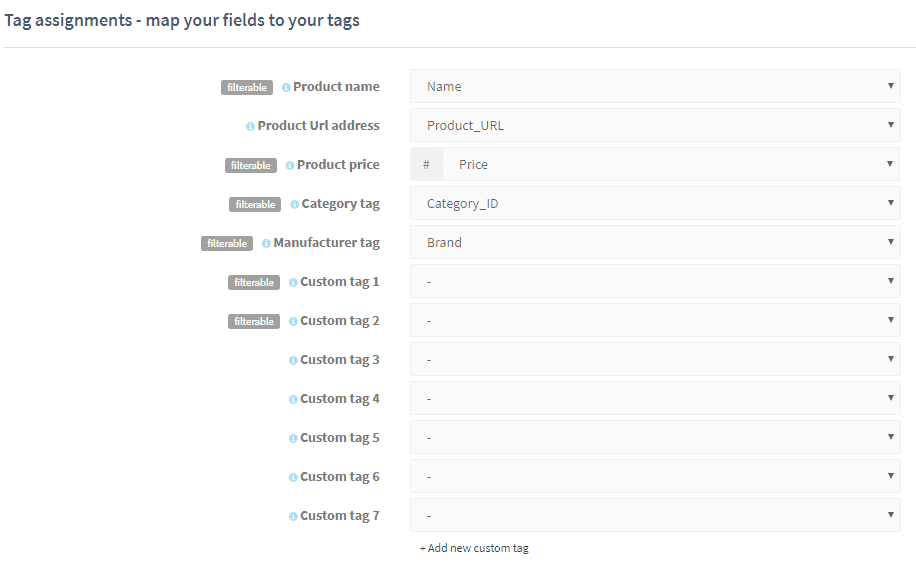 6. Select campaign Locations and Languages.
7. Choose your Keywords creation and fill in all required fields.
8. We are finally at the creation of Ad pattern. Now it's time for testing your emojis.
Things you need to know about Emojis in ad URL :
You can't use them in the headline or description.
Don't copy emoji from somewhere else, it can occur some errors.
If you have emoji in your XML product data feed, it will be directly marked as a BadWord.
Every emoji counts as 4 symbols.
You can finish this campaign by yourself or you can check our guide on how to start advertising on Google and create Smart Shopping campaigns where you will also find guide for Product Text Ads creation.
That's it. This is how simply you can add Emojis to your ads URL